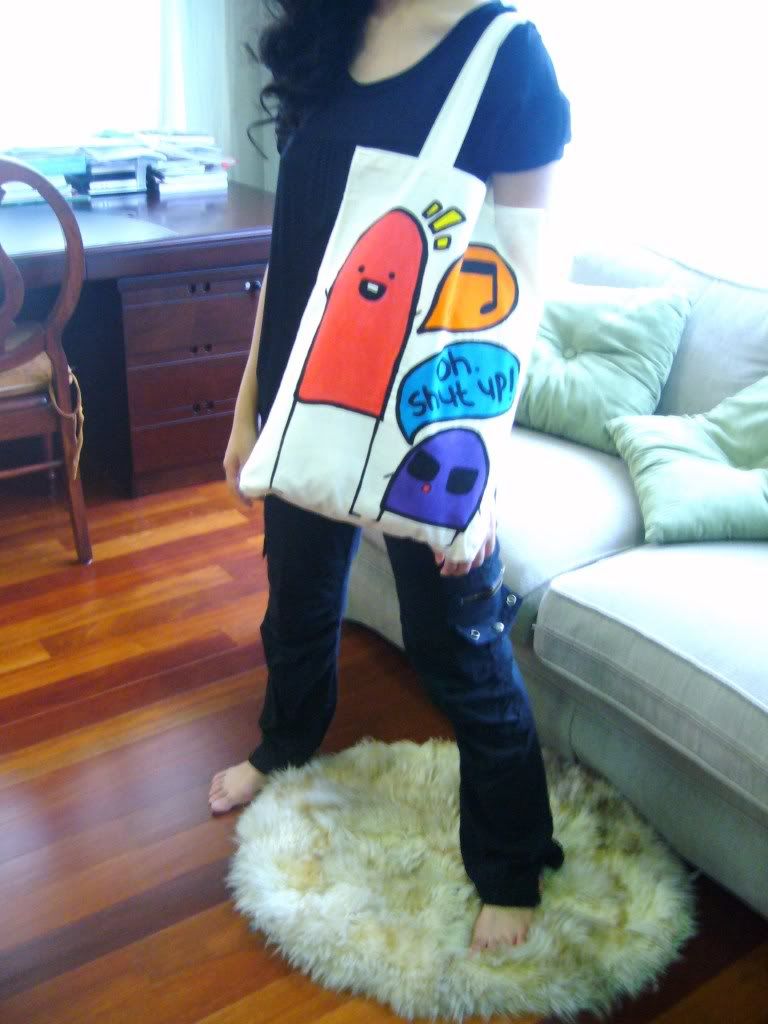 i think that there are a lot of annoying people in this world. so much so that sometimes, when they get too annoying, i just feel like they should all go rot under a rock or something :/ because there is always that one person who is just too happy or TOO hyper. and this just annoys the hell out of everyone else. like, "omg, why is this person so damn happy anyways?" lol.
this bag is basically just that. the red monster, Kiki, is being just a tad too cheery and happy; and the purple monster, Fangs, is just having nothing of it. angry at Kiki's unwanted and misplaced happiness, Fangs just snaps and asks Kiki to shut up.
personally, i support Fangs.
sorry Kiki. i'm just not a big fan of people whistling or humming randomly. XD
---------------------------------------
code:
SR29
size:
M
-----------------------------------------