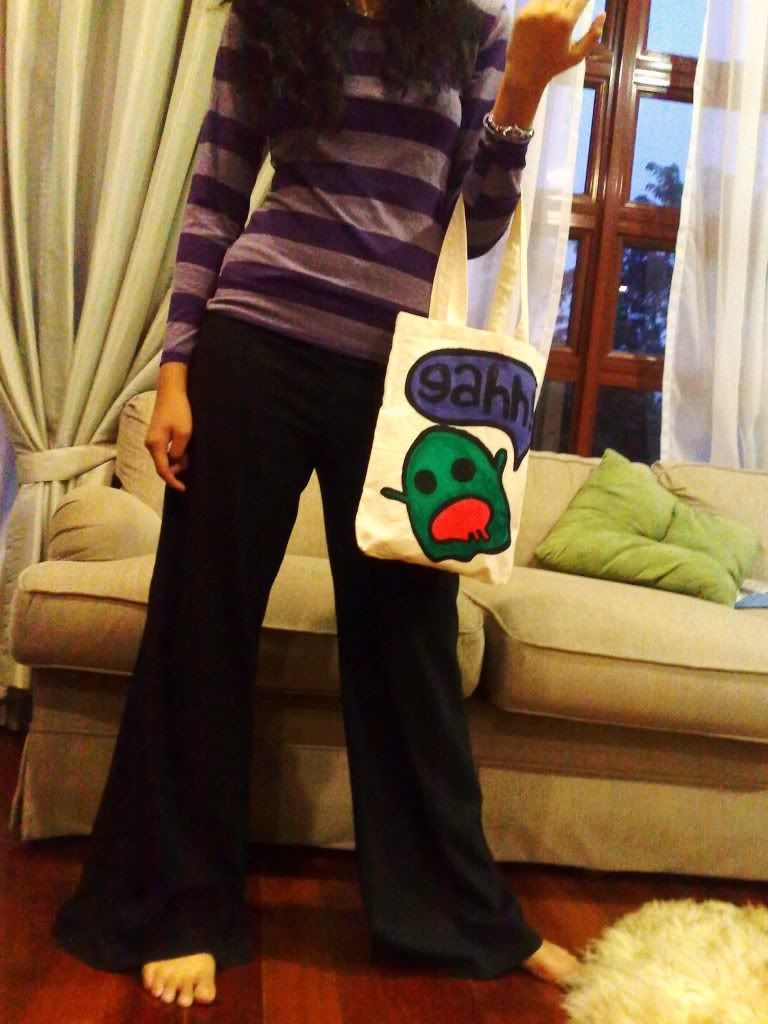 well. weirdly enough, this is a ghost tripping.
yepp. he's actually falling down due to a misstep.
and on his way down, he says "gahhh!!!!"
yesh. we know. it's pretty random right?
well. that's what this blogshop is all about.
the random-ness in every situation.
so...to add to the random-ness of this bag, we shall now name this ghost 'gila'.
simply because he IS gila.
teehee! :D:D
we're so mean! *cue evil laugh* XD
----------------------------------------
code:
SR14
size:
S
-----------------------------------------