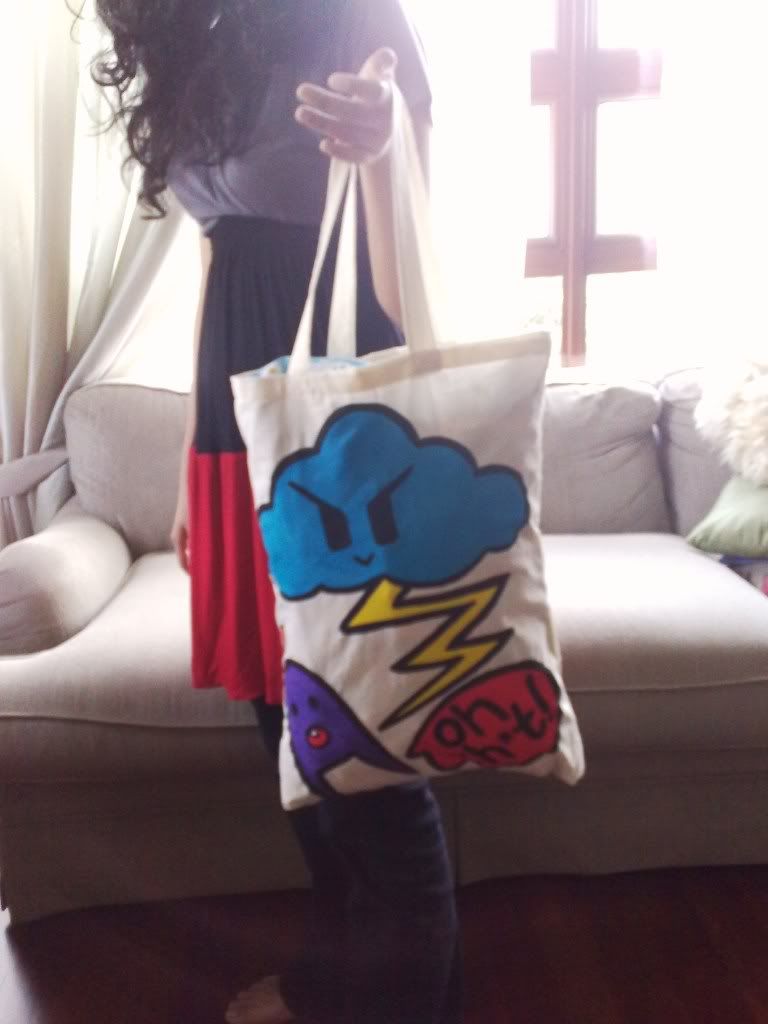 oooooh. the demonic cloud strikes again! XD
and this time, on another unsuspecting monster.
poor thing! lol!
the reason why we duplicated the "Oh Sh*t!" bag version 1 was because we loved it soo much that we decided to do an M sized version as well!
but this time, we changed the monster a bit. it's not as fat or short. XD
however, we decided to keep the colour :):)
which goes to show how this demonic cloud only attacks stuff that is purple.
so if you ever decide to carry this bag around.
don't wear purple.
XDXD
----------------------------------------
code:
SR22
size:
M
-----------------------------------------