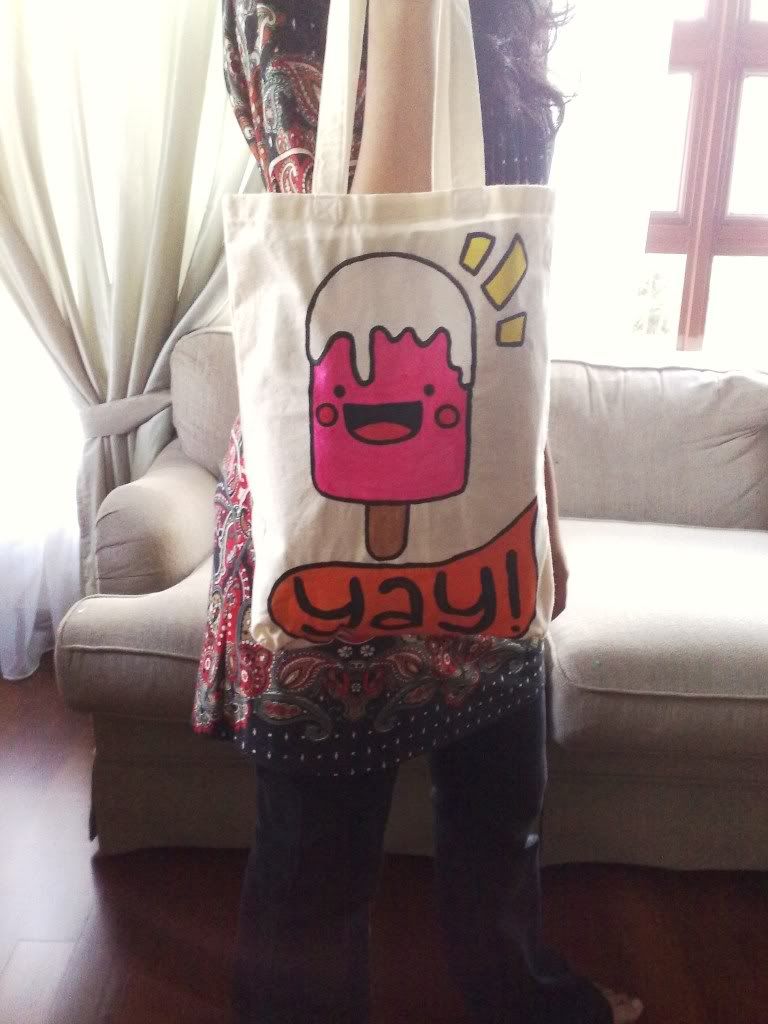 well. this is basically the very opposite of 'Popsicle I'.
because this popsicle, unlike the first one, is extremely happy to be eaten.
we suspect that this time, the person who's saying 'yay!' for the ice cream is Sunny from 'Yeah!' in SR11.
because no one else could ever be as cheerful as that when encountering a popsicle! XD
and we also find it soo hillarious that this popsicle of an unknown flavour (probably some weird artificial syrupy flavour) is actually happy to meet his doom!
it's probably all the weird artificial flavouring messing with his brains. x)
----------------------------------------
code:
SR20
size:
S
-----------------------------------------