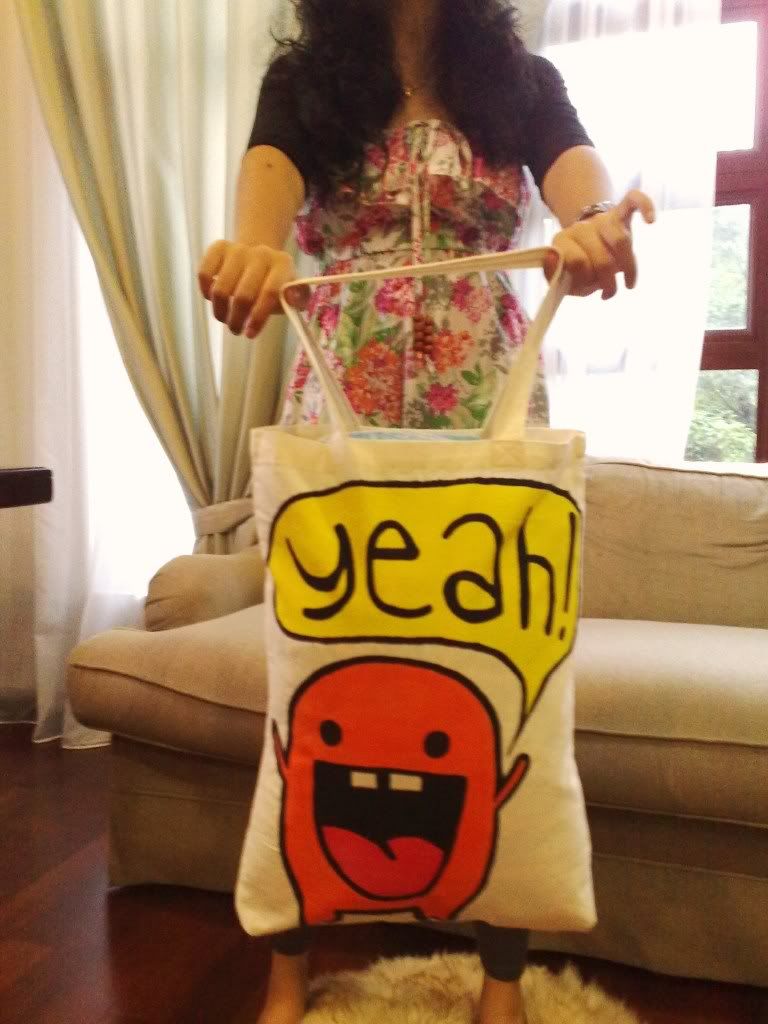 this guy's name is 'Sunny'.
why 'Sunny' you ask?
hmmm. we thought it was pretty obvious on account of the fact that he's just so enthusiastic. and happy. and yellow. and orange. and well. sunny.
oh. and we thought 'sunny' was a pretty cute name :):)
-------------------------
on this bag, sunny is very happy.
why you ask?
well. for no good reason of course! :D
because he is always unreasonably (and weirdly) happy.
and we all don't know why.
we suspect it's drugs :/
so the tag line for this bag is basically,
"
get high on Sunny now! :)
"
LOL!!! XD
----------------------------------------
code:
SR11
size:
M
-----------------------------------------