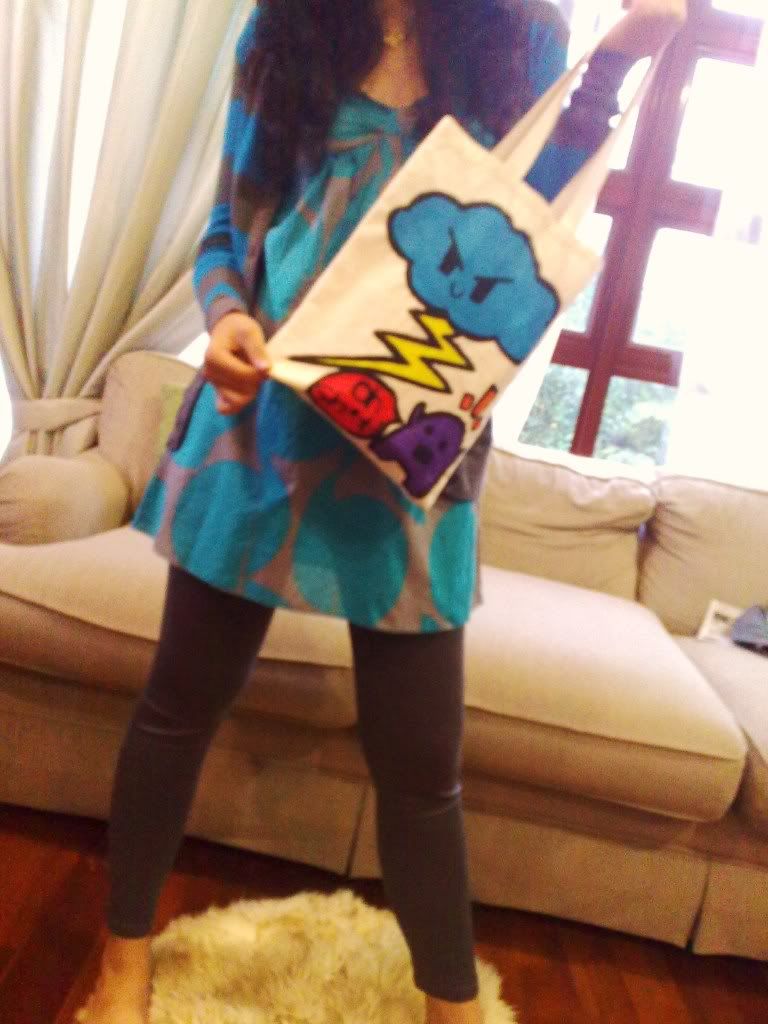 this bag is about....
hmmm.
well.
we don't know.
but it's pretty funny ain't it? :D
and random too.
a monster getting electrocuted by a demon cloud.
now you don't see that every day! XD
and we also like how the monster curses.
it's so weirdly adorable :):)
*sighs*
anyways! if you want a freakishly funny bag.
this one's perfect for you! :D
'cause it's just the right blend of weird and random.
and that always ends up being funny! XD
----------------------------------------
code:
SR16
size:
S
-----------------------------------------