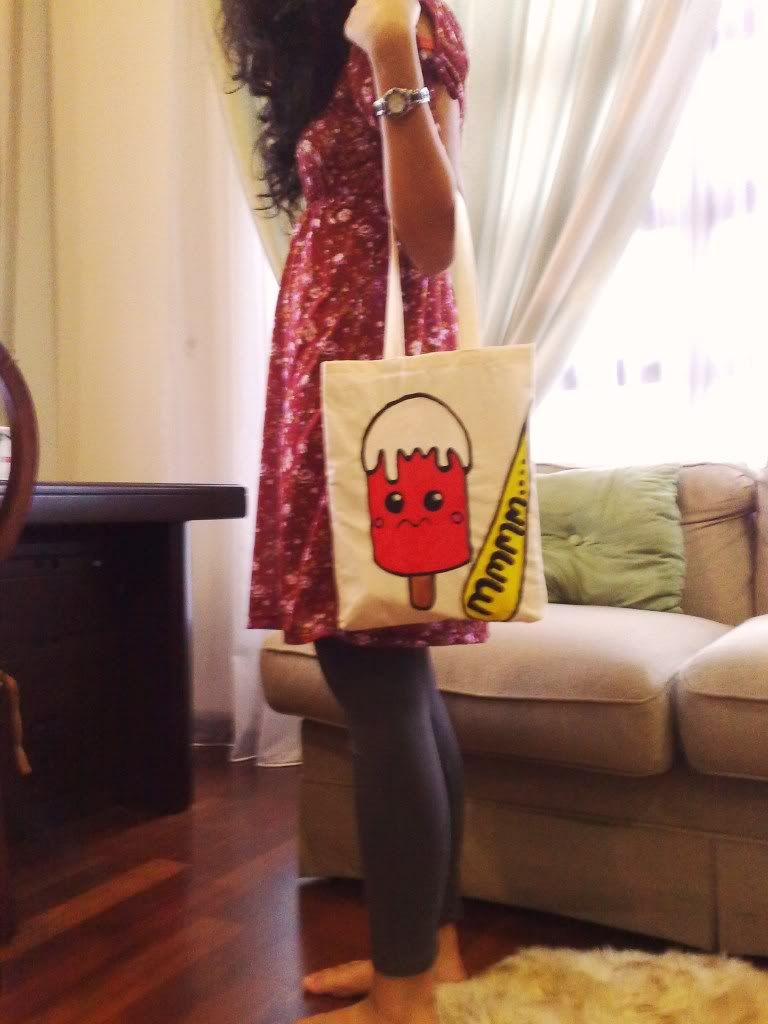 well. this is basically one scared popsicle.
he (yes. it's a he.) is afraid to get eaten by the person who's sayin "mmmmmm".
who that person is, nobody knows.
we suspect it's Bob from 'yo' and 'whatever'.
he was always so shifty looking and filled with angst.
so emo.
yeppp. if anyone were to threatened the cute little popsicle here, it would be him.
poor popsicle.
just so you know. he's strawberry flavoured.
that's why he's red. yum yum! x)
;D;D
----------------------------------------
code:
SR12
size:
S
-----------------------------------------