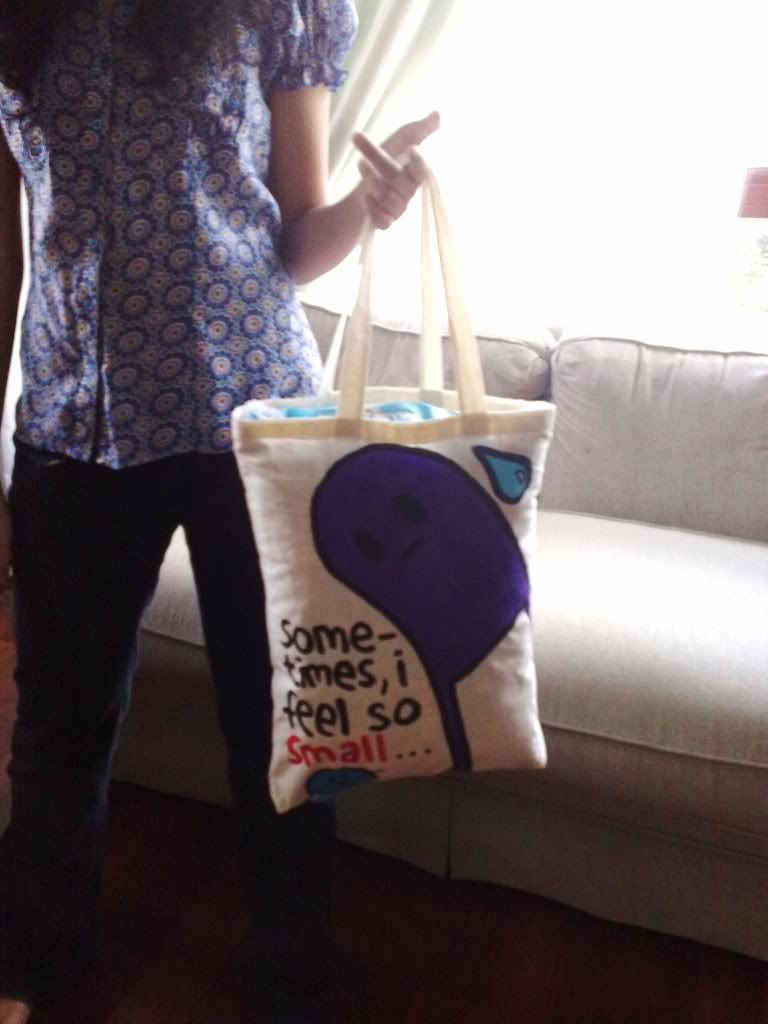 hmmm.
basically, this bag was made when we felt very emo and fragile-ish.
so this bag is for those people out there who sometimes feel very insignificant or invisible.
it's essentially a very emo bag.
an emo bag the we very much love btw :)
poor little monster.
always being looked down upon.
yes. we empathize, little monster.
we sometimes know how you feel too.
*gets teary eyed*
LOL! X)
----------------------------------------
code:
SR24
size:
M
-----------------------------------------